How to Limit Survey Responses to One
You can create secure surveys, which allow only one response per person. This is achieved by blocking repeated attempts from the same computer or IP address.
There are two ways to block repeated attempts to your survey:
By computer - achieved by placing a cookie on the individual's browser
By IP - achieved by recognizing the respondent's IP address
Learn How to Block Repeated Attempts to Your Survey by Following the Steps Below
Step 1: Go to "Edit Settings" and click on "Security" tab.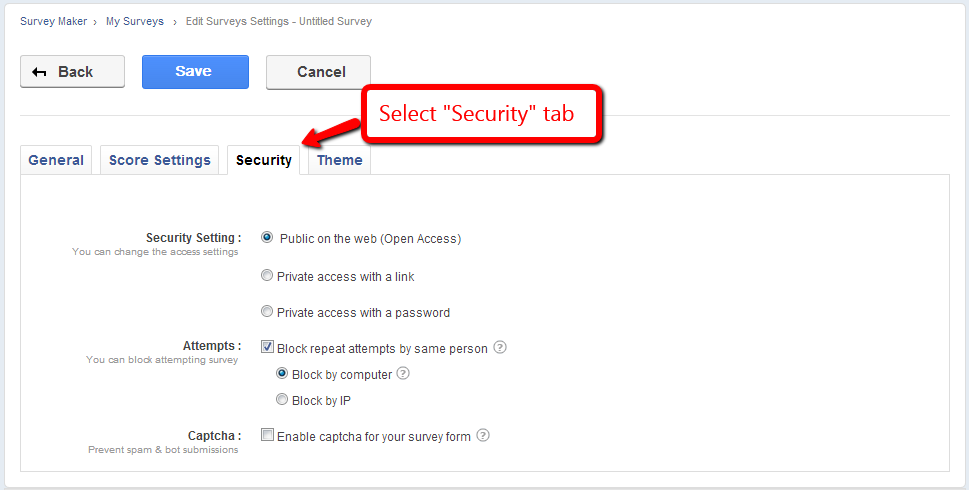 Step 2: Check the box called Attempts, and select either "Block by computer" or "Block by IP". Step 3: Save you settings and you're done.
Step 3: Save you settings and you're done.

Here's a video with further information on how you can create a survey using ProProfs Survey Maker:
Video About: How To Create A Free Online Survey
Was this information helpful?
Thank you Your feedback helps us to continually improve our content.
© 2005 - 2023 ProProfs